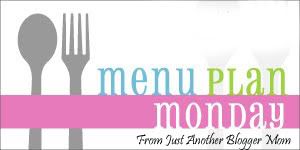 This week's menu will be easy quick meals, I am getting ready to start my
dining room makeover project
. When I am busy like I expect I'll be, I normally warn the hubs it's going to be easy dinners.His idea of easy dinners is slightly different from mine. He thinks when I say easy I mean, Campbell soup or ramen noodles. I consider easy cooking, as in one skillet or crock pot cooking, along with things that don't need a lot of prep time and my attention.
Monday – Chicken Pot Pie
Tuesday – Fresh Green Salad with chicken
Wednesday – Pork Mojo (crock pot) served with rice and black beans
Thursday – Beef and Noodles
Friday – Pizza
Saturday – Out with Friends
What is your quick and easy recipe? Do you like cooking crock pot or skillet meals?